An interdisciplinary discussion exploring the human understanding and imagination of death.
We all have the natural impulse to understand Death, why it happens, and what it means, but often its size and shape are too large and too abstract, escaping our rational comprehension. What understandings and imaginations exist around death? How did these beliefs come about? What underlies them and what are their consequences?
In this discussion Prof. Trish Hafford-Letchfield – nurse, social worker and Professor of Social Work at the University of Strathclyde – Dr. Marian Krawczyk – medical anthropologist and programme convenor for the End of Life Studies MSc at the University of Glasgow – and Dr. Kevin Leomo – composer of experimental music based in Glasgow – will explore the cultural, social, medical, and musical narratives that exist around death.
In a multidisciplinary crossover, come along as we try to define the human conceptualisation of mortality.
About Bio-Lit Talks
Bio-Lit Talks is an interdisciplinary collaboration exploring topical themes from the perspectives of the Arts, Sciences and Humanities. In this series, we are discussing Death and Dying and their inextricable connection to our everyday cognition, imagination, behaviour, and societal structures.
Organised as a three-event series and focusing on a new topic each month, join us as we explore the multi-layered substrates of Death and its intricate ramifications.
Other events
Wednesday, 25 October 2023, 6-8 PM – Vital Breathing: a workshop connecting how we breathe to how we live
Tuesday, 5 December 2023, 6-8 PM – Live Alone, Die at the Mercy of Others: a multidisciplinary conversation on the social experience of death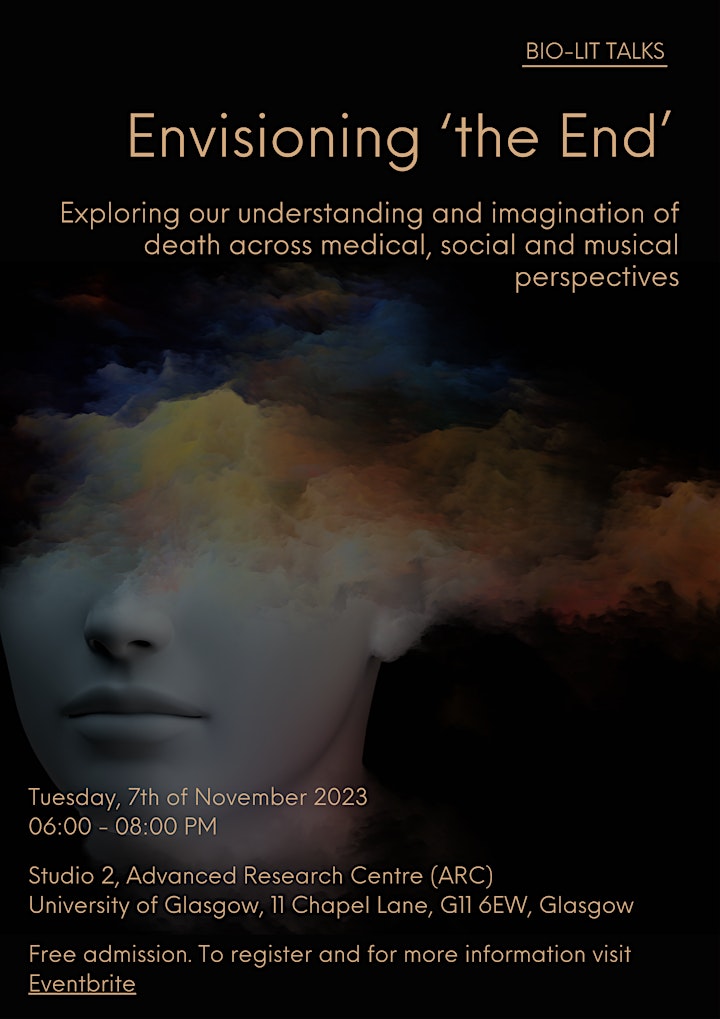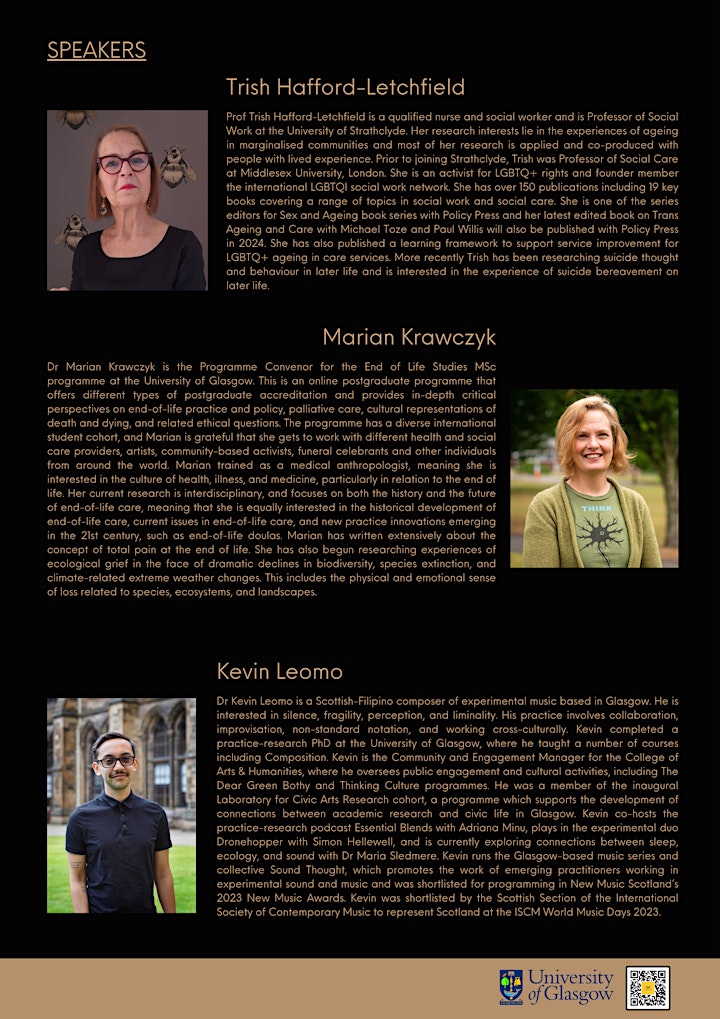 List of events:
Wednesday, 25 October 2023, 6-8 PM – Vital Breathing: a workshop connecting how we breathe to how we live
Tuesday 7 November 2023, 6-8 PM: Envisioning 'the End': exploring our understanding and imagination of death across medical, social, and musical perspectives
Tuesday, 5 December 2023, 6-8 PM – Live Alone, Die at the Mercy of Others: a multidisciplinary conversation on the social experience of death