An interdisciplinary discussion, investigating the ways in which our death – beyond our biology – is determined by our society
We often think of death as the cessation of our biological functions, elicited by the natural process of ageing, and determined by our genetics. But how much does society play a role when it comes to death? In what ways do we prepare ourselves, and others, for 'the end'? What is the societal contract that we collectively agree to when it comes to death?
In this discussion Prof. Michael Cholbi – Professor in Philosophy at the University of Edinburgh – and Dr. Nathan Woodling – Lecturer in Molecular Biosciences at the University of Glasgow – will explore the biological, philosophical, legal and societal frames of death.
Join us as we explore the bidirectional role of individual deaths in our collective system, and of collective systems in our individual death.
About Bio-Lit Talks
Bio-Lit Talks is an interdisciplinary collaboration exploring topical themes from the perspectives of the Arts, Sciences and Humanities. In this series, we are discussing Death and Dying and their inextricable connection to our everyday cognition, imagination, behaviour, and societal structures.
Organised as a three-event series and focusing on a new topic each month, join us as we explore the multi-layered substrates of Death and its intricate ramifications.
Other events
Wednesday, 25 October 2023, 6-8 PM – Vital Breathing: a workshop connecting how we breathe to how we live
Tuesday, 7 November 2023, 6-8 PM – Envisioning 'the End': exploring our understanding and imagination of death across medical, social, and musical perspectives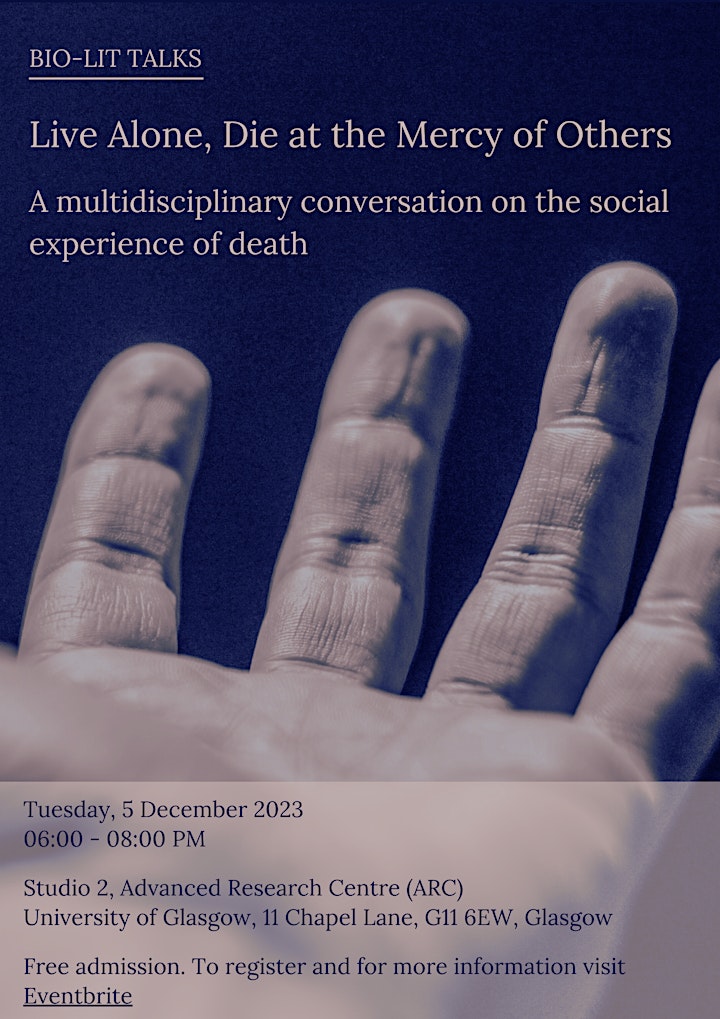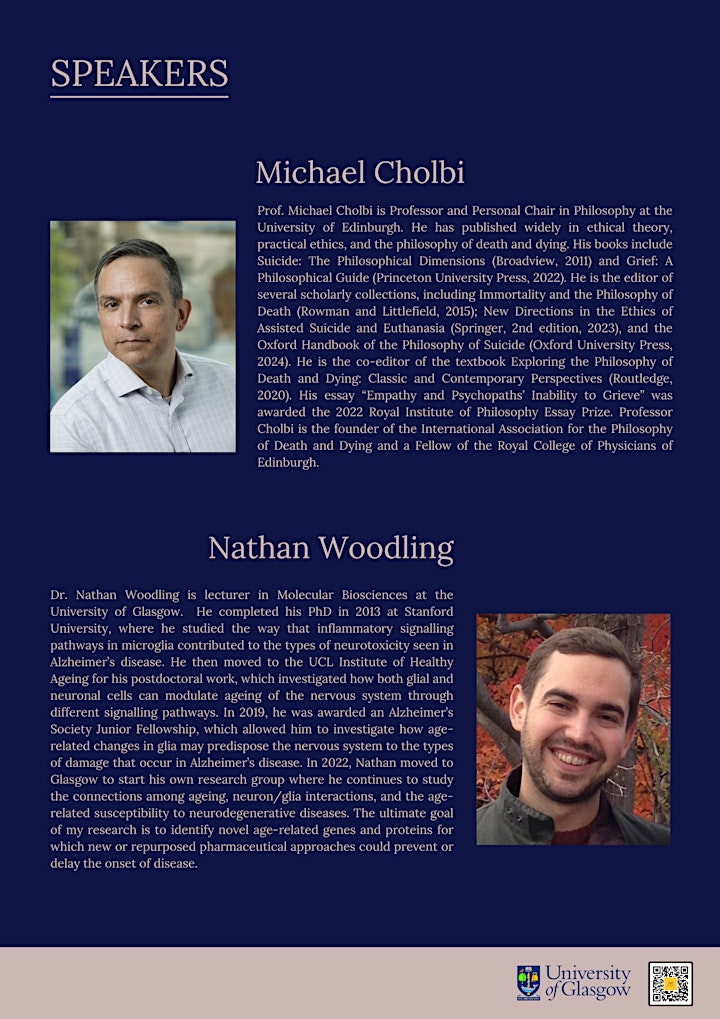 List of events:
Wednesday, 25 October 2023, 6-8 PM – Vital Breathing: a workshop connecting how we breathe to how we live
Tuesday 7 November 2023, 6-8 PM: Envisioning 'the End': exploring our understanding and imagination of death across medical, social, and musical perspectives
Tuesday, 5 December 2023, 6-8 PM – Live Alone, Die at the Mercy of Others: a multidisciplinary conversation on the social experience of death